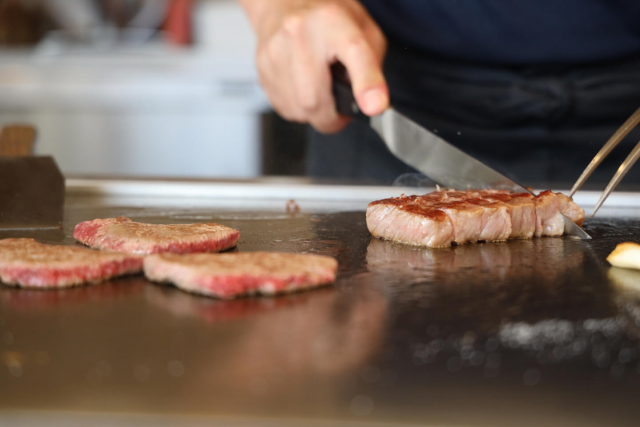 The Taste of Hida
Hida has plenty to offer when it comes to local cuisine. From the popular Hida beef to regional classics like Houba Miso or locally produced sake or snacks, Hida does not disappoint when it comes to dining.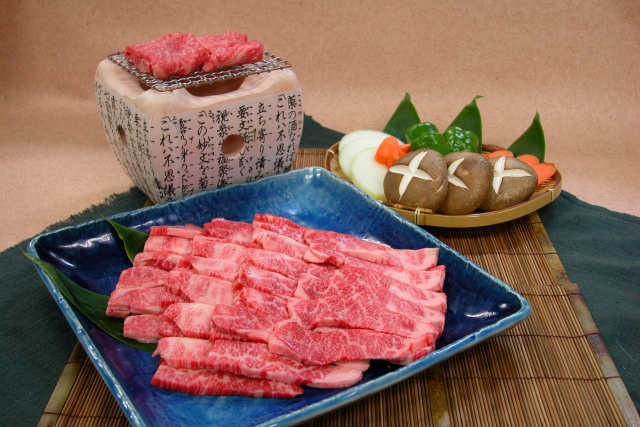 Hida Beef
Hida beef is one of the best types of Japanese wagyu beef one can find in Japan. Clean water and air along with nurturing care from local Hida farmers help maximise the quality of this tasty brand of beef. The texture of the beef is very fine and tender and almost melts inside the mouth. Many restaurants serve Hida beef in different styles. Enjoy an unforgettable culinary experience!
The excellent taste of Hida beef makes you want to take it back home. Packaged curry and beef jerky made from Hida beef are some choices. They are sold at souvenir shops and popular amongst travellers.
"Hida gyu shigure" is another recommended item made from Hida beef. Enjoy Hida beef cooked Japanese style, simmered with sake and soy sauce. Recommended with white rice.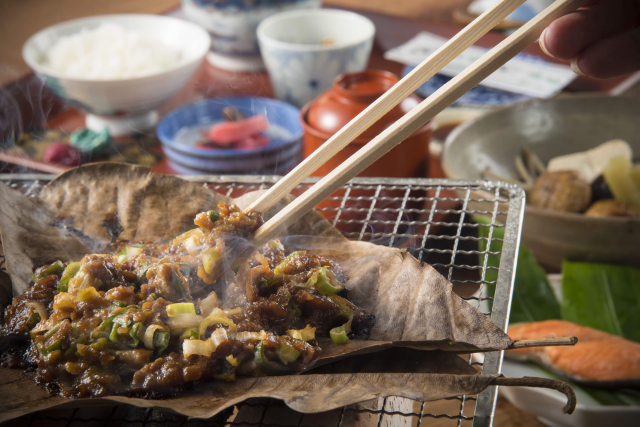 Houba Miso
Houba Miso represents one of the most popular culinary dishes in the Hida area. Houba is a magnolia leaf and miso is, as one may already know, soybean paste which is often used to make miso soup. Miso mixed with mushroom and spring onions are placed on top of a magnolia leaf and then heated. The flavor and fragrance of the leaf gets into the miso for a distinct taste only available in Hida. The dish goes well with rice and is recommended with local sake.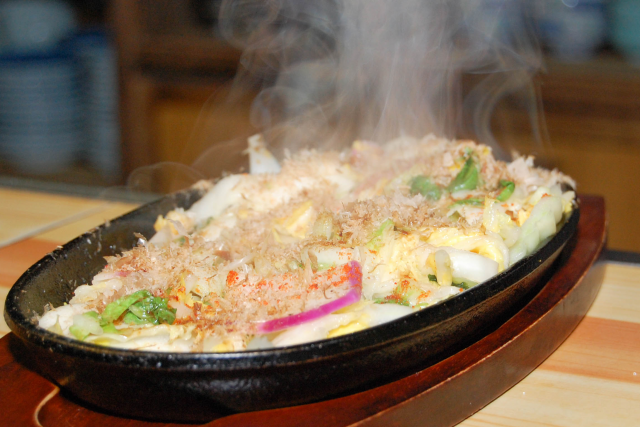 Tsukemono steak
Tsukemono Steak is a dish which can be best described as sauteed pickled vegetables. It is a common dish that appears at any family dinner table in Hida, and also a popular dish at local "izakaya", or Japanese taverns.
For centuries, the people of Hida have been pickling their vegetables as part of the winter food stock. These pickles are typically stored outdoors in subfreezing temperatures, and therefore they would often freeze. Not to waste them, the locals started heating up the frozen pickles on magnolia leaf to thaw and eat.
Nowadays, eggs and other seasonings are added to make it a tasty dish that all can enjoy!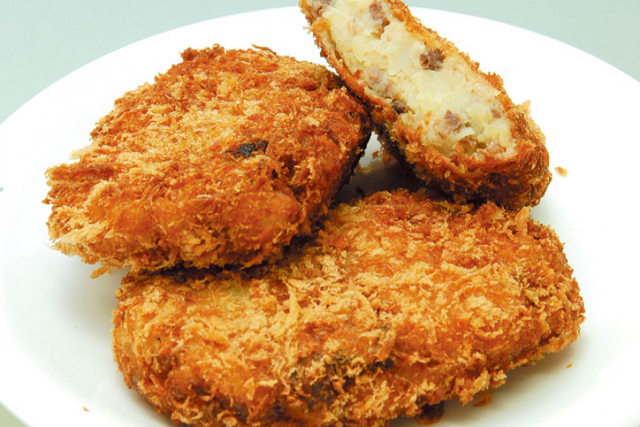 Mitarashi Dango and Hida beef croquette
When feeling a bit hungry, one of the snacks we recommend is the "mitarashi dango" or rice dumplings. Made from rice flour, each dumpling is kneaded into a ball, roasted with soy sauce, and skewered into sets of 5 dumpling balls.
Another tasty snack is the Hida beef croquette. Croquette is deep-fried breadcrumbed mash potatoes mixed with meat and vegetables. In Hida, it contains Hida beef. It's sold near Hida no Takumi Bunkakan. Each croquette served here is a hearty 120g, big enough to fill the hunger in your stomach!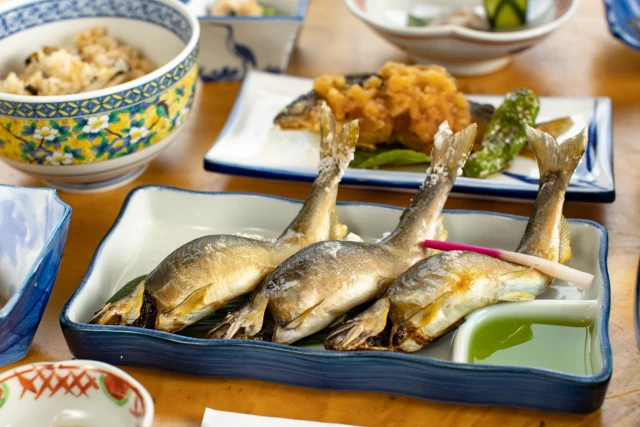 Local Fish Cuisines
In the pristine rivers of Hida, freshwater fish called ayu swim about. They feed on algae on the river rocks. They are a delicacy in the Hida area with its sweet flavor when grilled by charcoal. They are in season during the summer months, and highly recommended for those that love to eat fish. In certain locations in Hida, a traditional fish trap called "yana" is used to catch the fish. The "yana" is a type of trap that has been used for centuries and consists of creating a temporary dam in the river which leads the fish directly into the trap. Furukawa Town has a restaurant which serves fresh ayu caught in the yana.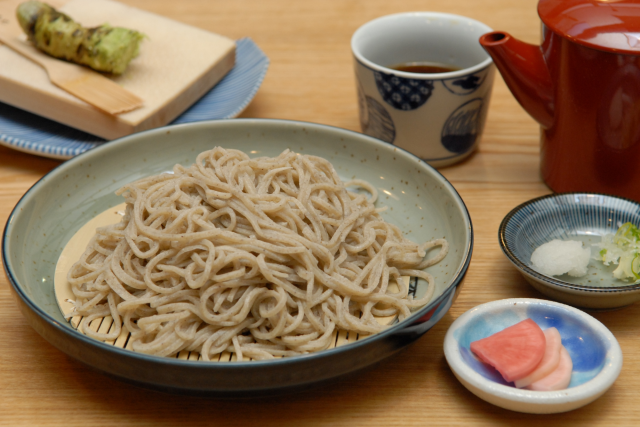 Local noodles
Local soba noodle shops here use locally produced buckwheat flour. The unique combination of Hida's landscape and climate produce excellent buckwheat. Locals love eating soba with local sake. Another popular type of noodle in Hida is ramen. Ramen is known to locals as "Chuka soba" or Chinese noodle. It has a light broth with soy sauce flavor. This popular dish gets as much attention as traditional soba noodle.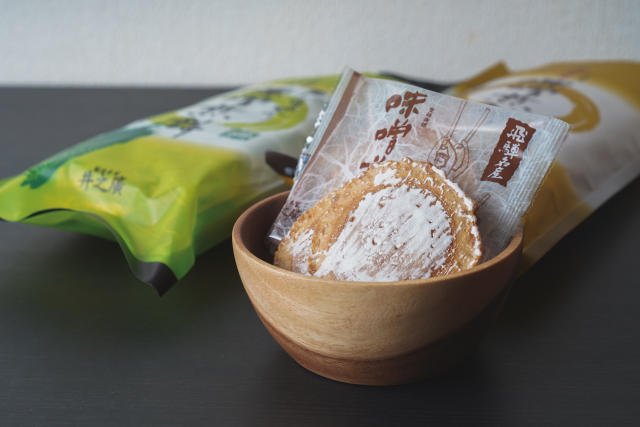 Traditional sweets of Hida
"Miso senbei" or cookies made of miso are well-known sweets in Hida City. For over 100 years, miso senbei has been a popular long time best seller in Hida. The carefully selected ingredients from various parts of Japan are used to ensure top quality cookies. Miso, the most important ingredient in this snack, is carefully handmade at the store by the shop owner himself.
Mametsukage is another sweet which has been enjoyed by locals for many years. These are deep-fried soy beans mixed with wheat flour and seasoned with sugar and soy sauce. The aromatic taste of the soy beans is popular amongst the locals as it goes well with tea, beer, and sake.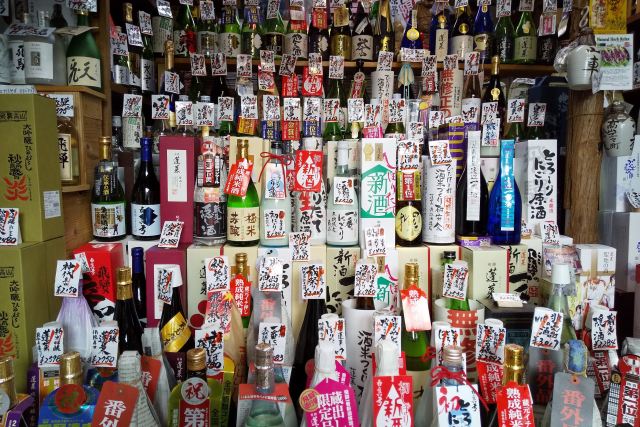 Sake in Hida
The Hida area, blessed with pure spring water and excellent locally grown rice, has been producing great sake for decades. Once upon a time, ten sake breweries existed in Furukawa Town. Now there are only two left in the town and one in Kamioka Town.
Sake tasting is popular at the breweries. Another recommendation is to drink sake amongst the locals at the local "izakaya" or Japanese taverns.