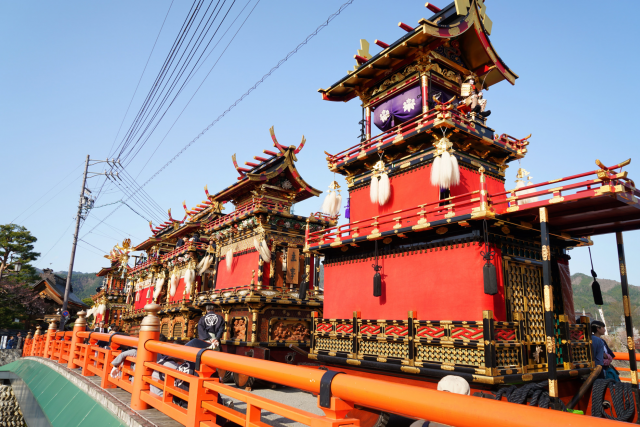 Hida's Heritage & Traditions
Hida City is renowned for its annual festivals, with this small city punching above its weight when it comes to crowd-pleasing performances, like the fabled Okoshi-Daiko event of the Furukawa Festival every spring.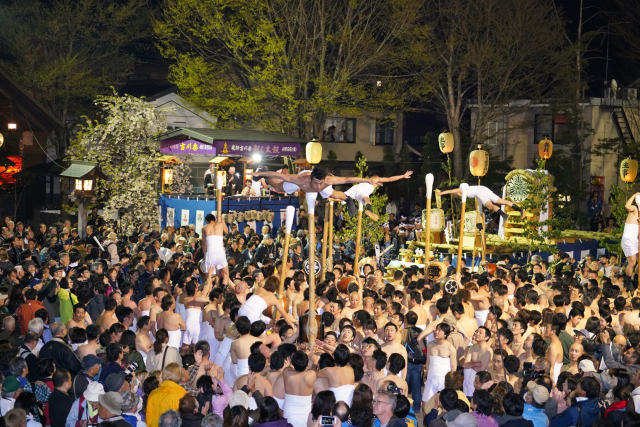 Furukawa Festival
The Furukawa Festival is held annually on April 19th and 20th. This traditional event is an annual festival of the Ketawakamiya Shrine. It attracts many tourists every year, especially on the night of the 19th when the large drum float, Okoshi-Daiko, is paraded through the town by hundreds of half-naked men. The Okoshi-Daiko features a large drum played by two men who sit atop it. Fiery battles between Tsuke-Daiko (small drum) groups continue until midnight, as each group jostles for position to attach its Tsuke-Daiko to the Okoshi-Daiko.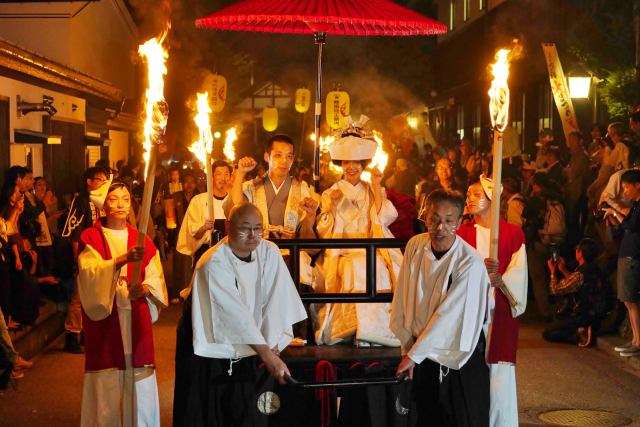 Fox Wedding Festival
This unique event, Kitsune-bi Matsuri, is the revival of the fairy-tale, "Sunshower", which is held on the 4th Saturday of September annually.
A procession of foxes (people wearing fox make-up) walk through the darkness of the town solemnly, and head to the wedding venue after an encounter between fox's bride and groom at Matsuri Plaza.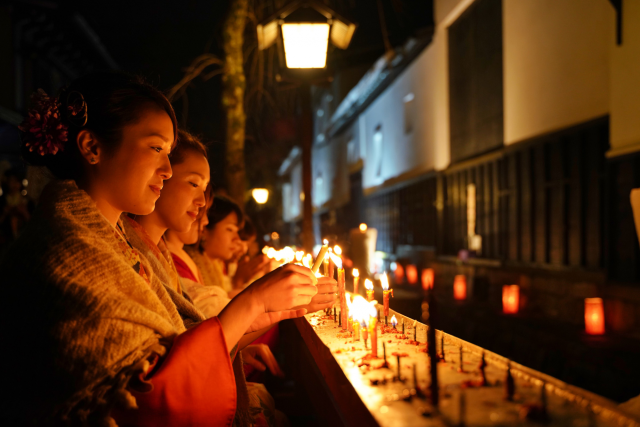 Santera Mairi Festival
The Santera Mairi Festival, literally "Three Temple Visit," is held annually on January 15th and known as one of Hida Furukawa's top festivals.