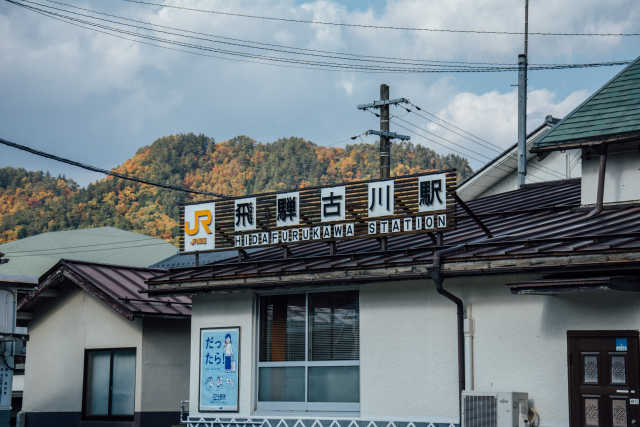 Covid-19
For the latest information on how the coronavirus (Covid-19 disease) is affecting travel within Japan, please consult the Japan National Travel Organization's advisory page or Japan Travel's coronavirus info. Businesses across Hida City are operating social distancing and additional hygiene measures in accordance with Gifu prefecture's ordinance, so you can travel with confidence and peace of mind.
Money
Hida is a small, rural city where you can find many smaller, independent businesses operating. While some places will accept credit cards, many do not since Japan has traditionally been a cash-oriented society. Try to find out in advance what payment methods are accepted (e.g. if staying at a ryokan) and carry sufficient cash to get through the day.
ATM
| | |
| --- | --- |
| Service | Hida Furukawa Post Office |
| Access | 7 mins walk from Hida Furukawa Station |
| Address | 3-1 Furukawacho Shinsakaemachi, Hida, Gifu 509-4299, Japan |
| Phone | 0577-73-2600 |
| Notes | Visa and MasterCard are accepted |
Convenience Stores
| | | |
| --- | --- | --- |
| Service | FamilyMart – Hida Furukawa Store | 7-Eleven Hida Furukawa Koreshige Store |
| Access | 7 mins walk from Hida Furukawa Station | 15 mins walk from Hida Furukawa Station |
| Address | 3-6 Shinsakae-cho, Furukawa-cho, Hida City, Gifu Prefecture | 2-2 Koreshige, Furukawa-cho, Hida City, Gifu Prefecture |
| Phone | 0577-74-2035 | 0577-73-3500 |
Free Wi-Fi
Free Wi-Fi is available at several places throughout Hida City, including the Hida City Library and many hotels and convenience stores.
Luggage
Baggage storage can be found at the following locations:
Temporary storage at Visitor Information Center (9am–5pm) by Hida-Furukawa Station
Coin lockers at Hida-Furukawa Station (400+ yen)
Tourist Information Centers
Hida City is a small town located in the Japanese countryside. The countryside folks may not always be able to speak English, but we will do our best to assist travelers. Please feel free to contact us if you need any assistance.
Machinaka Tourist Information Center
Visitor Information Center
The Visitor Information Center is located next to Hida Furukawa Station. There are maps and brochures available here. Temporary baggage storage is also available here. Please note English language support is not available.
General Opening Hours
Be aware that many shops may close earlier than expected compared to larger cities, and some may close on specific weekdays — we recommend trying to check in advance before your visit.
Need a guide?
Explore the Hida Regional Guide website to find the right local guide during your trip.